Elizabeth Gorton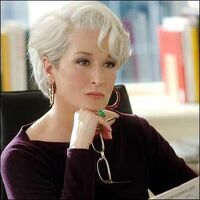 Position: Prime Minister of Australia
Term Start: 23rd November, 1989
Term End: 19th May 2001
Predecessor: Bob Hawke
Successor:
Party: Liberal
Elizabeth Gorton BA (Oxford), LLB (Melb), MP was an Australian politician, Member of the Australian Parliament for Griffith, the leader of the Liberal Party and the Prime Minister of Australia. She was the first female to lead both her party and her country, and she served as Prime Minister from November 1989 until May 1991.
Origins and early political career
Edit
Elizabeth Gorton (b. 19th January 1935, Melbourne) is the eldest daughter of the 19th Prime Minister of Australia, John Gorton. She studied European Languages at Oxford in her youth, and lived in the United Kingdom until her mid-twenties before moving back to Australia. She entered into politics soon afterwards, joining the Liberal Party in the tradition of her father, and then married successful Welsh-born media mogul Tomas Jones in 1968, but kept her own name. The couple have one son, Sebastian Jones-Gorton. Gorton was elected leader of the Liberal Party in 1987.
Ms Gorton is a close personal friend of former British PM Margaret Thatcher, and many have already started referring to her as Australia's own Iron Lady. Ms Gorton speaks Spanish, French and Italian fluently, and - when not in Parliament - enjoys reading, playing golf and attending the opera.
Leadership of Australia
Edit
Federal elections were held in Australia on 22nd November 1989. All 148 seats in the House of Representatives and 40 seats in the 76-member Senate were up for election. The then opposition Liberal Party of Australia, led by Gorton, defeated incumbent Australian Labor Party led by Bob Hawke, which saw Gorton become the 24th Prime Minister of Australia and the first woman to hold the position. The 1989 election saw a swing to the Liberals as Australia was suffering from the late 80's recession. Ms Gorton was forced to temporarily leave office in mid-to-late 1990 due to illness, she returned in November of the same year.
Gorton stepped down from her positions as Prime Minister of Australia, the leader of the Australian Liberal Party and Member of the Australian Parliament for Griffith in May 1991 following a diagnosis of breast cancer.